Kistler-Morse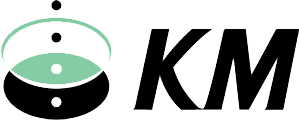 A top instrumentation supplier for material storage and process material monitoring systems providing logistics, communications and information solutions. Products include bolt-on strain gages, direct support load stands and load cells, tension load cells, ultrasonic level transducers, weight/level indicators and batch controllers, and are sold through J&B Industrial in Pennsylvania and West Virginia.
Mining
Manufacturing
Biotechnology
Agriculture
Fabrication
Petrochemical
Kistler-Morse Load Cells/Direct Support Sensors
Ideal for reliable, repeatable measurements in applications ranging from sanitary SIP/CIP conditions to rugged outdoor environments.
Kistler-Morse Bolt-on Weighing Systems
Bolt-on strain gauge sensor used on metal legged silos use to determine vessel weight.
Kistler-Morse Weight Indicators/Controllers
Monitor and provide stable and accurate weight readings from 1 to 120 vessels of level, weight or a combination of the two.
Kistler-Morse Ultrasonic Level Systems
Multi-vessel, non-contact solution for measuring level, differential level or flow
Kistler-Morse Remote Monitoring
Adding a weight sensor to your vessel is only the start of the system, collecting and analyzing the data that is provided by the sensor, through a controller, is what really begins to provide valuable information for dry bulk inventory management.
Inventory management is critical; maximizing the reliability and consistency of inventory measurement through the manufacturing process is key.